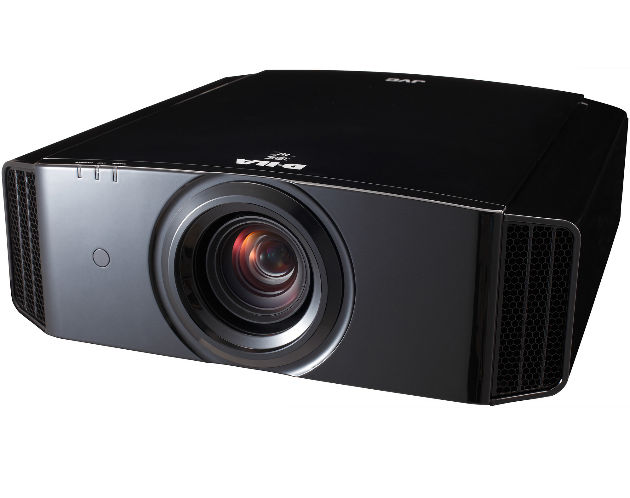 JVC DLA-X9 3D Enabled 3-Chip Full HD D-ILA Front Projector
Introducing the DLA-X9 JVC's First 3D Enabled 3-chip D-ILA front projector with an outstanding 100000:1 native contrast ratio. The DLA-X9 along with the DLA-X7 is also the world's first THX 3D Certified front projector. In addition it features ISF certification 2x motorized zoom lens with motorized focus HQV Reon-VX video processor 7-axis Color Management on-screen gamma control flexible set-up and more.
The DLA-X9 is designed around JVCs third generation D-ILA High Dynamic Range optical engine that is optimized to provide exceptional native contrast without a dynamic iris to artificially enhance contrast specifications. As a consequence it can simultaneously reproduce bright vivid colors subtle shadows and deep true blacks.
The projector's THX certification ensures the best possible home theater experience. During the THX 3D certification process more than 400 laboratory tests are conducted evaluating color accuracy cross-talk viewing angles and video processing to ensure the high quality 3D and 2D display performance that home theater enthusiasts demand. JVC projectors have simple one-button solutions for optimized playback of 3D and 2D movies – THX Cinema Mode to ensure that color reproduction matches what the filmmaker intended and THX 3D Cinema Mode which sets luminance color blacks gamma and video processing for 3D broadcasts and Blu-ray Discs. This in-depth analysis and testing ensures that the DLA-X9 will provide exceptional high definition and standard definition performance.The Competitive Advantage
Remarkable 100000:1 Native Contrast Ratio
3D Enabled Viewing with 3-chip 0.7-inch 1920×1080 D-ILA devices
Supports Frame Sequential 3D side-by-side 3D and top-bottom 3D methods.
Exclusive Real Color Imaging Technology with Xenon Lamp Color Presets
3D THX Certifi