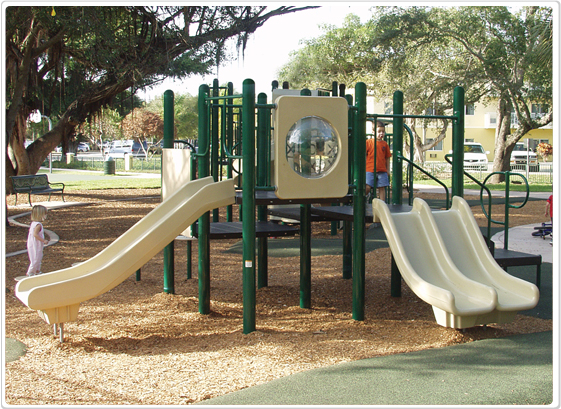 Sports Play 911-128 22' x 20' Model Lauren
SportsPlay Equipment is known for fun equipment of exceptional safety and durability. Since 1996, SportsPlay has been focused on maintaining the best value on the playground and in the neighborhood. We offer an unparalleled diversity in our product line – ranging from classic and modern play equipment, to a full sports line, and a new offering of thermoplastic site amenities. We're sure to have what you need for your play environment.
Lauren offers four play decks available for all ages of children to play on. This equipment is affordable and includes a transfer station for ADA access. Available in 3.5 and 5 inch post sizes.

Ages: 2-12 years.
Use Zone: 34' x 32'.
Size: 22' x 20'.
Total Events: 6.
Elevated events: 6.